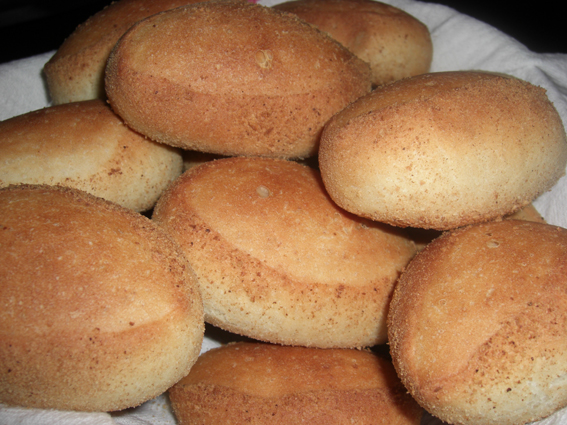 By Niña Corpuz – Filipino bakers are set to introduce a low-cost loaf bread this September to help customers cope with rising food prices.
The 'Pinoy tasty' will be affordable at P36 each and will be sold at bakeshops and supermarkets.
Loaf bread currently sells for P52 to P54 each.
"Social responsibility sa pagtaas ng arina [flour] worldwide. We should come out with a product na affordable," said Johnlu Koa, founder and chief executive officer of The French Baker.
The 'Pinoy tasty' will be smaller than the standard 600-gram loaf.
Filipinos have long referred to sliced loaf bread as "Tasty" reportedly because it was a known brand of loaf bread, as discussed in a pinoyexhange.com forum. The name stuck and now refers to all sliced loaf bread.
Nutritious 'Pinoy tasty'
Bakers said 'Pinoy tasty', even though smaller, won't be lacking in nutrition.
"Ito 'yung bread using basic ingredients and formula using local flour," said Walter Co, president of PhilBaking Industry.
"'Yan 'yung enriched high protein na gawa ng local millers natin na ang ginamit na trigo galing sa United States," said Simplicio Umali, president of Gardenia Bakeries Inc.
Washed sugar and local flour will be used in the bread's manufacture.
But baker groups stressed that nothing is final just yet as they have no control over the price of inputs. The cost of flour, in particular, is expected to go up. If flour prices rice by P50 to P60 per sack, the cost of loaf bread could go up by P1.50 a piece, while the price of 10 pieces of pan de sal would go up by P0.75.
Bakers said they will only know the extent of the price hike in a week's time. – via ABS-CBN News
Find more like this: Food